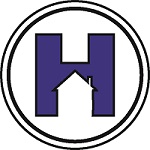 Mission
The mission of Holt's House of Hope is to providing refuge, restoration and hope for the boys of Boca Chica through the gospel of Jesus Christ.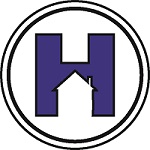 Vision
To honor God by presenting the young men of Boca Chica the opportunity to develop their potential through education, training and biblical discipleship.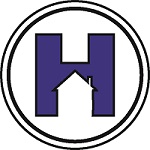 Purpose
To make an eternal impact on the Dominican Republic by investing into the lives of young men for the sake of the gospel of Jesus Christ.
What is Holt's House of Hope?
Holt's House of Hope began as a means to honor the legacy of Holt Rowland, a young man whose life ended prematurely in 2010.  Holt's House of Hope serves as a community center in Boca Chica that primarily focuses on investing into the lives of young man through education, skill development and biblical discipleship.
Holt's House of Hope is led by Chris and Abby Tanton, as well as two Dominican staff members, Edwin Frias and Eric Jimenez.  Chris and Abby moved to the Dominican Republic in June of 2016, and soon after they were meeting three times each week with local boys in a local public park.  Land was purchased in October 2016 for the Holt's House of Hope facility, and the construction process began in January 2017.  We hope for the facility to be operational by August 2017.
What We Do
At Holt's House of Hope, we present young men the opportunity to develop their potential through three primary areas: education, training and biblical discipleship.  We work hard to meet the needs of these young men, starting with food and clothing, and hope to give them a chance for a better future and ultimately hope to change lives through the gospel of Jesus Christ.
We focus on three areas of education at Holt's House.  First, we believe in character education.  These are life lessons that many that grow up in first world cultures take for granted, such as learning the value of integrity, compassion or a strong work ethic.  If a child grows up without strong parents, or grows up outside of a community of believers, it is likely he or she will miss out on many of the life lessons that others are given a chance to learn.  We use a word of the week model to teach the boys these life lessons, and we also train our staff to be on the lookout for opportunities and object lessons to teach the boys how to love others and care about their development.
We believe in and value the importance of traditional education.  We believe being in a classroom teaches many life skills beyond the curriculum, and allows young people the chance to develop cognitively, emotionally and socially.  We stress the importance of school, and provide uniforms and school supplies to attend the local public schools for those that cannot afford them.  We also intend to offer tutoring and other forms of assistance with school in our facility in the future, and we hope that opportunities open to provide scholarships to universities in the future.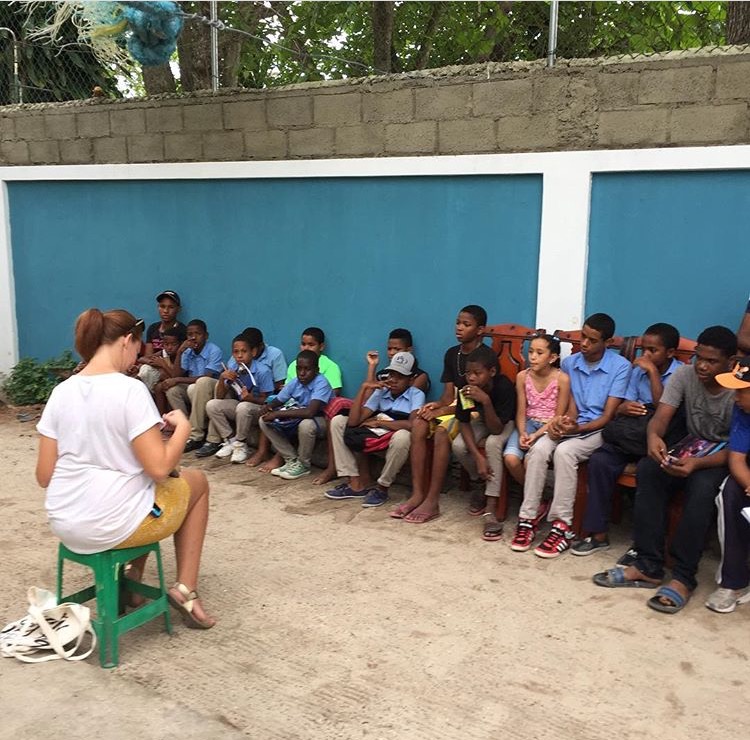 A reality of living in the Dominican Republic is that being able to speak both Spanish and English opens doors for multiple job opportunities.  Jobs at resorts, restaurants, banks, and numerous other opportunities exist for those that can speak English.  Because this opens so many doors than even a high school diploma does not offer, we believe in the value of emphasizing this to our boys.  Many are eager to learn English because they see the opportunities it affords.  We currently teach weekly lessons focusing on basics with our group of boys, but hope to offer more advanced classes in the future once we have a facility to work from.
One way we can help these young men develop hope for the future is by offering them opportunities to learn skills that will lead to employment.  In our facility we will offer training in a variety of areas, such as working on cars, cutting hair, woodworking, cooking and service industries.
One of our goals is to develop relationships in the local community with Christian businesses and faith friendly businesses that will partner with us to provide learning opportunities for our boys.  We hope that these opportunities will lead to jobs for the boys in the future, whether by getting hired by these businesses or starting their own businesses with the skills they have acquired.
Biblical discipleship
We believe that the most critical aspect of our ministry is sharing the hope that is found in the gospel of Jesus Christ.  We offer weekly bible studies, devotions and other opportunities to learn about Jesus.  We also believe in the critical ministry of investing in our staff through discipleship, mentoring, couples retreats, and leadership development.
Bible Studies and Devotions
We spend time with our boys multiple times per week, and we believe that the time they can spend with adults that care about them and believe in them will establish trust and provide opportunities to share the love of Christ to those we serve.  In our facility, we will offer regular bible studies to those desiring a deeper understanding of Christ.  We will also have a variety of other meetings with our boys, ranging from relationship building and games to helping with school work.  We hope to integrate Biblical teaching into all aspects of our ministry on a regular basis.  Our staff will lead devotions and pray with boys at each of their meetings.
Mentoring and Staff Development
We believe in the importance of developing our staff and providing them with opportunities to grow in their own relationships with Christ.  We have sent staff members to training related to childhood trauma, marriage retreats, and we encourage them to read books related to childhood poverty, trauma and other relevant topics.  We also invest time and energy in mentoring and discipleship programs for our staff.